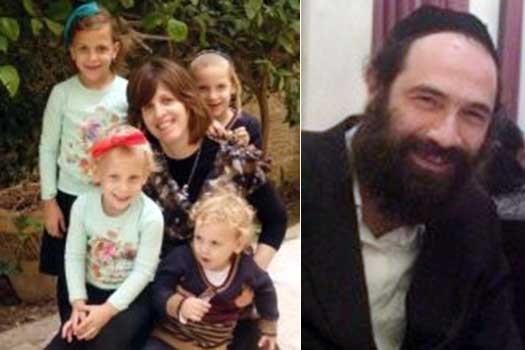 Arrested on charges of smuggling drugs, a soon-to-married Israeli couple have found themselves in a real-life nightmare after they were arrested in a Ukrainian Airport with two pounds of marijuana in their luggage. Relatives claim that they were framed and have launched a Pidyon Shvuim fund to help cover the legal fees ahead of their trial, which is set for February 25th.
The couple, Chani and Pinchas, who are Gerrer Chassidim from Israel and are engaged to be married, were looking forward to a lifetime of happiness together after Chani's bitter divorce.
Together, they traveled to the Ukraine after being offered a great job opportunity. On their way back to the airport they stopped in Uman to pray at the gravesite of Rabbi Nachman of Breslav.
Unknown to them, somewhere along their return trip to the airport two pounds of marijuana was placed in their luggage, according to their family members.
"The entire job opportunity was a sham, when they showed up there was no job and no interview," said a family member added that they stopped in Uman to pray for success in their future together – unlike this trip.
A person, who they suspect is connected to planting the drugs, had tipped off Ukrainian authorities who were at the Boryspil International Airport near Kiev waiting to arrest the couple.
Meanwhile, back in Israel before anyone knew of the arrests in Ukraine, thieves broke into Chani's apartment and while ransacking the place were confronted by a neighbor. When asked what they were doing, they cryptically responded "she won't be needing any of these things anymore."
"They were clearly framed and are in dire need of help and support for them and with their defense so that she can return to her children, the youngest of whom is 2 years old," the family member said. "Between the two of them they have 16 children."
The trial date has been set for February 25.
"Time is truly of the essence," said the woman's family member. "We are grateful to all who contributed so far. We still need to reach our $100,000 goal to properly defend them and be prepared for their trial."
The family is well known to Rabbi Yitschak Belinow of Milan, Italy and Rabbi Sholom Ber Korf of Delray Beach, FL.
Besides raising the necessary funs the public is asked to please say Tehillim for Pinchas Menachem ben Miriam and Chana bas Sarah Leah.
To contribute to the Pidyon Shvuyim fund Click Here
For serious inquiries and to offer additional support, email: FreeChaniandPinchas@gmail.com