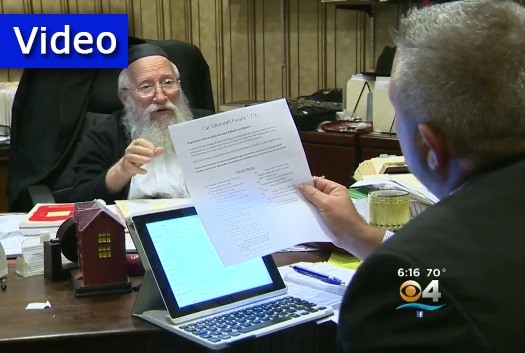 Rabbi Avraham Korf, the Head Chabad Shliach to the state of Florida, is suing the city of Miami Beach after the annual Chanukah parade he organizes every year was shut down by police, with 30 tickets cited to participants.
From CBS Miami:
The Friends of Lubavitch parade happens every year on Miami Beach but the December parade was different this year. The celebration of lights ended with 30 people being cited for traffic violations.
"I plan to sue the city," said Rabbi Abraham Korf with Friends of Lubavitch.
He's furious that police handed out tickets. The group is accused of not following the permit by starting the parade before 7 p.m. during rush hour.
"This parade, we have for 19 years, every year with a permit. Always 5:30 in the afternoon," said Korf.
City officials said several months ago, the policy changed. It does not allow events like this during peak traffic hours, as the police chief explained last month.