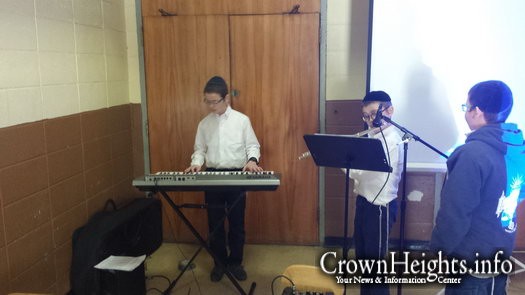 The students of Cheder at the Ohel had a special gathering in honor of Yud Daled Kislev, the Rebbe and Rebbetzin's anniversary.
The 7th Grade students gave over an impressive Powerpoint presentation regarding Yud Daled Kislev. Daniel Benjamin and Aharon Moshe Rosenzweig presented the important guests that were at the Rebbe's wedding. Shea Shmotkin and Levi Kalmenson presented the schedule of the wedding, along with many other intricate details.
Musically inclined students Mulie Fishbein and Shuie Geizinsky added to the festivities by playing nigunim, while the rest sang along. There was also a mini wedding cake for the boys to enjoy. A perfect combination of joy and learning for the day!