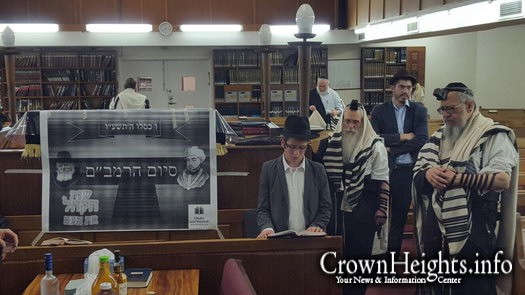 Two young talmidim of Melbourne's Cheder Levi Yitzchok made the world's first Siyum HaRambam of 5776 on Wednesday morning.
Nosson Kornhauser, a 14-year-old student in Kitah Ches of the Cheder completed the Rambam, while his colleague Eli Tayar started the 35th cycle.
Rabbi Yaakov Lieder, principal of the Cheder, said that he was delighted that 'Melbourne is nisht andersh' in terms of its commitment to this critical directive of the Rebbe.
In honor of the achievement of their colleagues, the entire class has now decided to take upon themselves to do three prokim daily, and to encourage their friends to do likewise.
Rabbi Lieder concluded: "we hope and pray that the zrizus shown by these two young talmidim of the Cheder, and others, will help to accelerate the Messianic vision with which the Rambam concludes his Mishnah Torah."