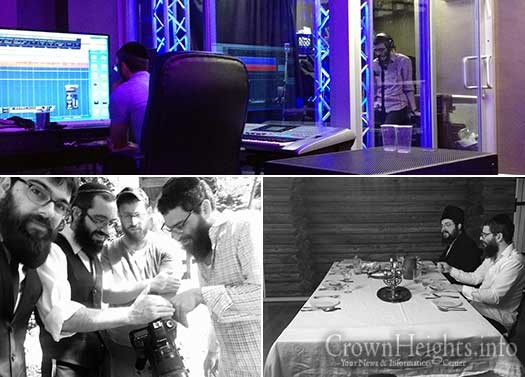 Following his success with a series of educational videos for Jewish children, Chaim Hershkowitz will be releasing a new project geared for Lubavitcher children titled 'The Rebbe's Nigunim.'
Under the brand name Torah Treasures, titles like Mitzvah Boulevard, The Wonders of Hashem and Bella Brocha breathed new life into a genre that has remained stagnant for years.
Following his successes, Chaim Hershkowitz, producer of these videos, told CrownHeights.info that he was approached by many asking "why don't you make a video for Lubavitch kids?"
Although a much narrower market, Chaim accepted the challenge, and got some of the most famous names in music today, including Benny Friedman, Eighth Day, Chaim Fogelman, Eli Marcus and others to participate.
"More details about the project and when it becomes available will be released soon," said Chaim.