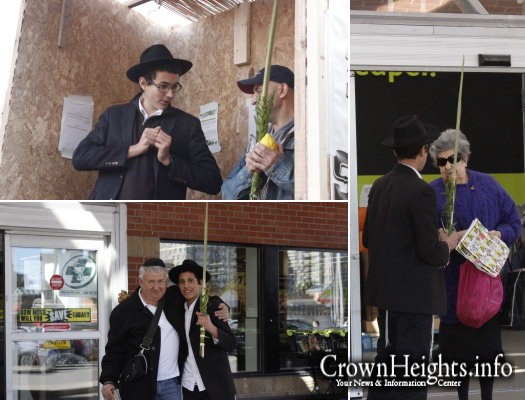 The Talmidm of Shiur Aleph Mesivta at Yeshivas Lubavitch-Toronto and Friends of the late Menachem Mendel Cotlar, OBM, of Houston, TX, built and dedicated a sukkah mobile in his memory.
The Sukkah Mobile traveled around Toronto visiting Chabad Houses, public schools, shopping plazas and retirement homes.
Wherever they traveled they encountered Jews of all ages who readily agreed to shake the Lulav and Esrog and say a blessing on refreshments in the Sukkah.