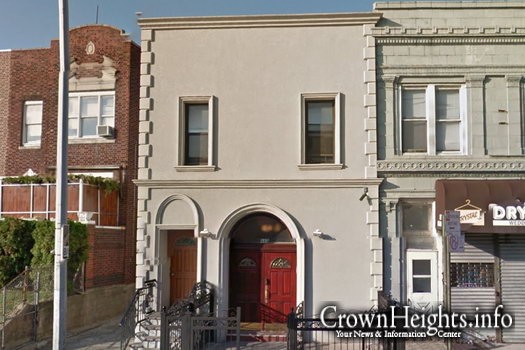 Empire Shtiebel
This year, for the second year in a row, Pesichas Haaron for the daytime Hakafos at Empire Shtiebel in Crown Heights was 'sold' to the children in exchange for Mishnayos Baal Peh. Unlike last year, when it was sold for a mere 100 Mishnayos shared by 3 boys (33 Mishanyos each), this year the boys kept bidding until it reached the staggering amouint of 1,000 Mishnayos baal Peh!
All of the kids who bid deserve an exceptional Yasher Koach for wanting to be a part of this big Mitzvah, but the biggest thank you and a big Mazal Tov goes to Shmuli Keller, who won the bid. We wish him much Hatzlacha in learning the 1,000 Mishnayos Paal Peh, and may his parents and grandparents continue to have much nachas from him.
"The inspiration for this came from when I was a child (in the mid to late 1980s) at Lubavitch House in London, when one year the opportunity to buy Pesichas Haaron on Simchas Torah was sold to the children in exchange for Mishnayos Paal Peh," says Empire Shtiebel's Shmuli Lewis. "I don't remember who was behind this, or whose idea it was, but the inspiration stayed with me at the back of my mind, until last year when with Hashem's help, we implemented it in Empire Shtiebel."
"It almost didn't happen this year, but when in the course of the Kiddush/Farbrengen, as a discussion about still being in Golus arose, the phrase of 'Ain Hagoliyus Miscansos Elah Bizchus Hamishnayos' came up – in an instant the ball got rolling, and the auction began," Lewis told CrownHeights.info.
Lewis hopes to set up a website so that next year, Shuls throughout Crown heights and around the globe can be a part of this and be able to post their auction results in a unified way.