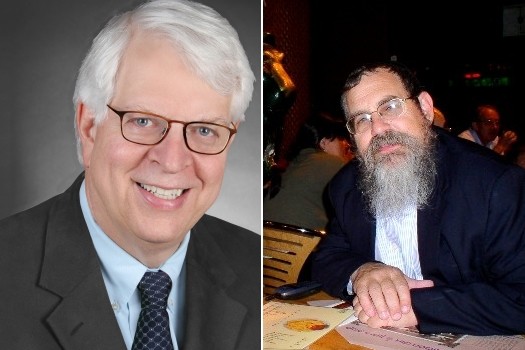 Left: Dennis Prager. Right: Rabbi Dovid Eliezrie.
How do you get young people interested in leading a religious life and have them stay interested? Nationally syndicated radio talk-show host Dennis Prager spoke to California Shliach Rabbi David Eliezrie, author of a new book titled The Secret of Chabad.
Conversation about The Secret of Chabad begins around 28 minutes in.