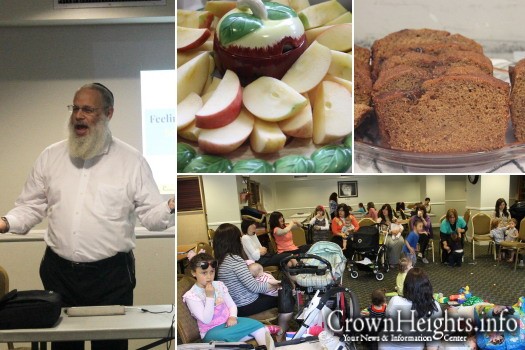 In honor of Rosh Hashana, and the season of introspection it heralds, The Beis Medrash Women's Circle of Crown Heights hosted noted graphologist Yaakov Rosenthal, who is well-respected for his work exploring the intricate ways that handwriting reflects the personality and mind of its creator.
Rosenthal gave a presentation on how one's handwriting gives insight into one's personality, then connected it all to Chassidus.
Rosenthal's presentation focused on "feeling you're not good enough," based on his book Unlock the Secret World of Teenagers. Combining neuroscience and chassidus, Rosenthal explained how brain development affects behavior and what a parent can do to make a positive impact.
Around 30 women, most of whom were mothers with young children, attended the event, which took place last Wednesday at The Beis Medrash-580 Crown St.
A fresh and delicious Rosh Hashana-style buffet was served, sponsored by Mr. Greens.