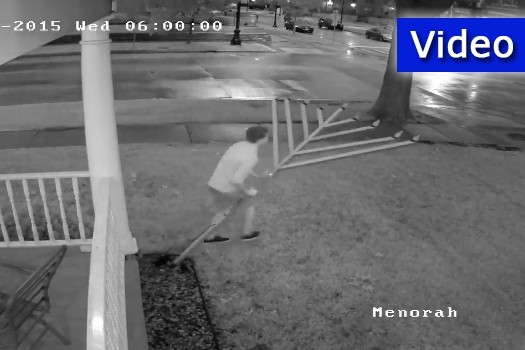 The menorah outside the Chabad Jewish Center at the University of Illinois has been vandalized for the second time this year, Rabbi Dovid Tiechtel said Wednesday.
Only this time, they have the culprit on videotape.
UI police posted still images and video of a man pushing the menorah several times until it falls over. The footage was captured at about 6 a.m. Wednesday.
Damage is estimated to be $2,269 because the menorah was broken at its base.
Click here to continue reading at The News-Gazette.