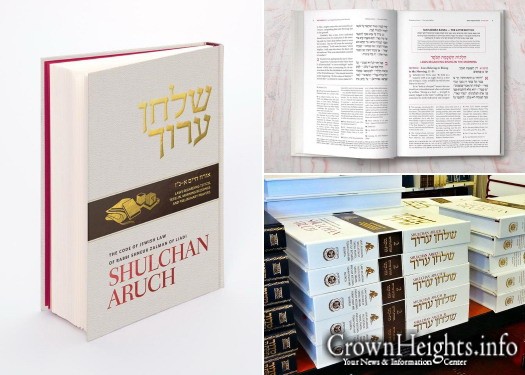 Sichos in English has announced the release of a new Sefer – a state-of-the-art Shluchan Aruch of the Alter Rebbe with side-by-side English translation.
The refined and redesigned English phrasing, larger vowelized Hebrew, original illustrations for relevant laws and readily readable footnotes promise to make this volume a study experience for students of all interests and familiarities.
"If you were approached to make the Shulchan Aruch Harav accessible to a whole new audience, what would you do? We were asked that and knew it was time to bring this foundational work from the 'books-to-buy-if-required-by-school' list to the 'books-to-bring-if-stuck-on-an-island' list," said Moshe Muchnik of Spotlight, which designed the new book.
The project owes its success to the joint collaboration of Kehot Publication Society, Sichos in English, Spotlight Design and The Weiss Family of Los Angeles and Sherman Oaks, California.