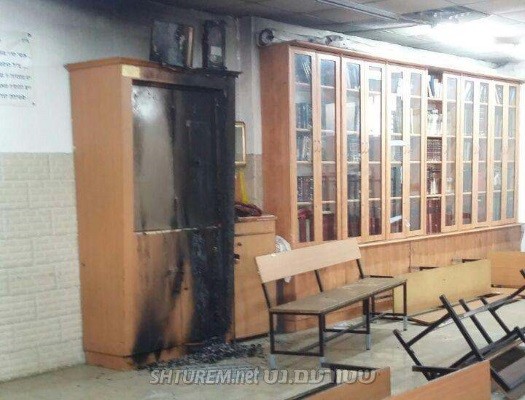 Photo: Shturem.net
At some point during the night of Tisha B'av, the Chabad Shul in the Shikun Hey neighborhood of Bnei Brak, Israel was broken into and the Aron Kodesh was set on fire.
Local police officials say they arrested the arsonist, and that he is a mentally disabled man.
The Sifrei Torah inside the Aron were not damaged in the incident.