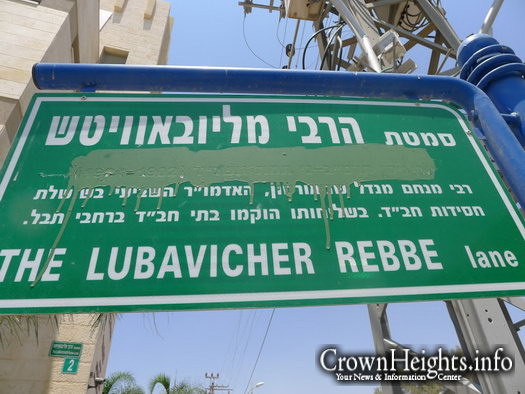 A shocking and shameful incident has shaken up the Chabad community in Be'er Sheva, Israel: A sign bearing the name of a street named after the Lubavitcher Rebbe, OBM, was vandalized by unknown perpetrators.
The vandals painted over a portion of the sign that bears the dates of the Rebbe's birth and passing – 11 Nissan 1902-3 Tammuz 1994 – leading many to conclude that this shameful act was perpetrated by radical 'Mashichistim,' commonly known as 'Tzfatim,' who take offense at any mention of the Rebbe's passing.
The street in Be'er Sheva is the only one in the world named after the seventh Lubavitcher Rebbe, Rabbi M.M. Schneerson, of righteous memory.
Photos by Shlomo Levi