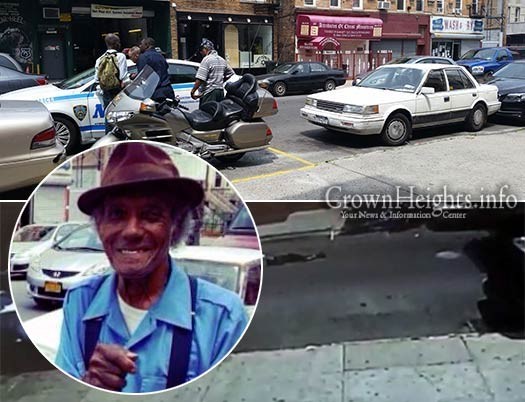 Police have announced the arrest of Janice Vargas-Cruz, a 40-year-old woman who is suspected of being the driver of the sedan that ran over and ultimately killed 93-year-old Milwood Hughes yesterday.
Mr. Hughes was struck by a tractor trailer as he was exiting his double parked vehicle on Albany Avenue in Crown Heights Tuesday morning. A second car, believed to have been driven by Ms. Vargas-Cruz, ran over the victim a second time and after getting out of her car and checking the victim she fled the scene.
Police have charged her with leaving the scene of an accident that resulted in death.
The crash was captured on surveillance video.
Police are still searching for the driver of the tractor trailer, who may have not even noticed that he struck the victim.