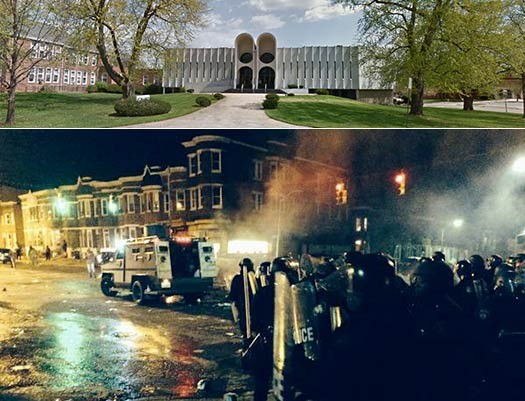 Riots in Baltimore, which erupted in the wake of the death of Freddie Gray while in police custody, lead officials to declare a state of emergency after rioters looted and set buildings and police vehicles on fire.
This morning, the sun rose over a city devastated by lawlessness and violence, carcasses of burnt vehicles, rubble strewn in the streets and new messages on social media called for more violence and unrest.
Some of this unrest is coming dangerously close the Jewish areas of Baltimore, prompting Cheder Chabad administrators to dismiss students early today. The early dismissal affects the entire school, including the Gan and Elementary divisions. Dismissal will be at 2:00pm today.
"This is being done as a precautionary move in light of rumors of unrest not far from the school," said Rabbi Elchonon Lisbon, the Executive director of Cheder Chabad, "we just want to keep our kids safe."
He added that "the situation is fluid, and we don't know how this will affect school tomorrow. We are playing it by ear and parents will be notified by text and email."