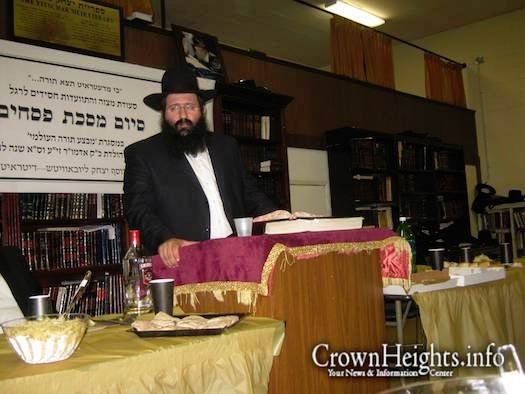 Turmoil in the world of Chabad Yeshivos: Rabbi Leime Wilhelm, the Rosh Yeshiva of Tomchei Temimim Detroit, received a notice of his firing on Erev Pesach.
Rabbi Wilhelm, who is son-in-law of Rabbi Mordechai Shmuel Ashkenazi OBM, served in the past as a Shliach and the Rosh Yeshiva in Rostov, Russia, and was hired by Rabbi Berl Shemtov, head Shliach to Michigan, in 2008 to serve as the Manhel Ruchni and later promoted to Rosh Yeshiva.
The story was first reported on Israeli news site COL, who elaborated that due to certain skirmishes within the administration of the yeshiva came the dramatic move to fire the Rosh Yeshiva.
An earlier version of this article identified the Yeshivas Mashgiach as being fired as well. This is incorrect and the article has been updated to reflect this change.