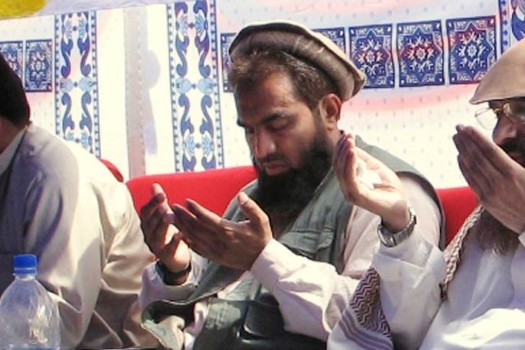 Zaki-ur-Rehman Lakhvi
Zaki-ur-Rehman Lakhvi, a Pakistani man believed to be the mastermind of the 2008 Mumbai massacre that left 166 dead, including 6 Jews at the local Chabad house, was released on bail by the Pakistani government.
From Reuters:
The move provoked a sharp rebuke from India, which warned that relations between the two nuclear-armed neighbors were deteriorating. The United States said it was "gravely" concerned by the court move.
The decision to release Zaki-ur-Rehman Lakhvi came months after India and Pakistan were engaged in their worst cross-border violence in more than a decade in the disputed Kashmir region.
"Lakhvi has been released and he is out of the jail now," his lawyer, Malik Nasir Abbas, told Reuters on Friday. "I don't know where he will go now."