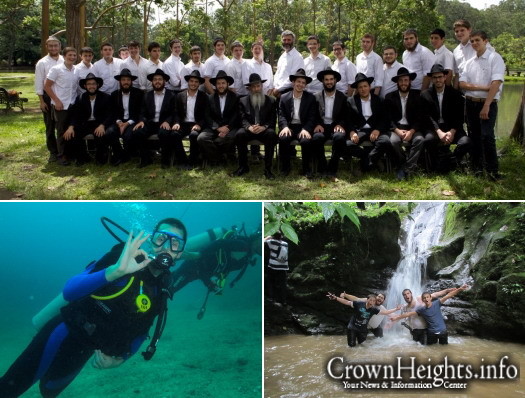 After a brief hiatus, Yeshivas Kayitz-Costa Rica (YKCR) has announced that it will be opening this year for its fourth summer.
YKCR began its journey in 5770 with the backing and support of Chabad Lubavitch de Costa Rica, under the Shliach Rabbi Hershel Spalter and directed by Moshe Minsky, with the approval of Hanhalas Hayeshivos.
Knowing the gap for the Bochurim at this class and age — being a bit old to be a camper and just a bit too young to be a staff-member, the camp's directors – together with the support of several parents – searched to create a program for the Bochurim to continue their year with learning.
Geared to Bochurim ages 15-16-17, YKCR is a comprehensive program designed to strengthen and maintain a high level of learning and Chassidishe behavior throughout the summer. They seek to provide a warm and caring Chassidishe environment, so that the Talmidim will carry that spirit with them into the next learning year.
To infuse Yeshivas Kayitz with a lively spirit full of Shiurim and inspiring Farbrengens, YKCR handpicked experienced staff members who are specifically chosen for their dedication and devotion, and are available to the Bochurim at all times and to attend to all their needs.
For more information and to register, please go to: YeshivaCostaRica.com.