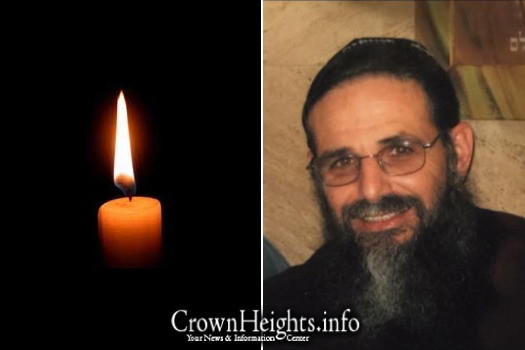 With sadness we inform you of the passing of Rachamim (Oscar) Piperno, OBM, a longtime member of the Chabad community in Los Angeles, CA. He was in his mid 50s.
Rachamim passed away last night from an illness he battled for many years.
He is survived by his wife, Miriam, and their nine children: Eli, Rachel, Sima, Mushkie, Devorah Leah, Nechama Dina, Menachem Mendel, Chana and Yehudit, as well as several grandchildren.
He is survived as well by his mother, Rachel, his brother, Yehuda, and sister, Judith.
The Levaya will take place today at Beit Menachem in Los Angeles – 9126 W. Pico Blvd. – beginning at 12:00pm.
To contribute to a fund that has been set up for the Piperno family, please click here.
Boruch Dayan Hoemes