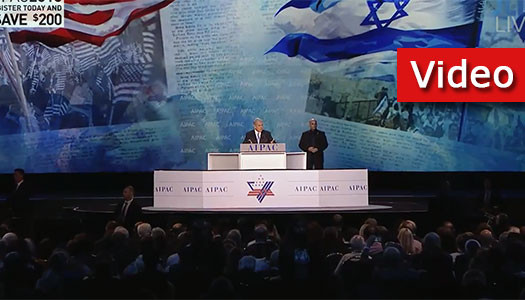 Speaking before a crowd of 18,000 at the American Israel Public Affairs Committee (AIPAC) annual policy conference in Washington, DC, Israeli Prime Minister Benjamin Netanyahu downplayed any breakdown in relationship between the United State and the State of Israel.
"reports of the demise of the Israeli-U.S. relationship are not just premature, they are just wrong," Netanyahu said during his speech. "First, let me clarify what is not the purpose of that speech. My speech is not intended to show any disrespect to President Obama or the esteemed office that he holds. I have great respect for both," Netanyahu said, receiving a standing ovation.
The centerpiece of the Israeli Prime Ministers trip will be his address to Congress tomorrow on the topic of a nuclear Iran.