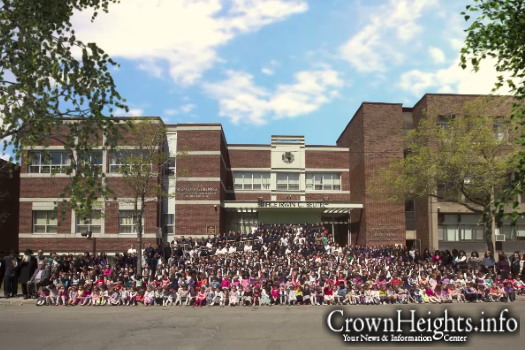 Beth Rivkah Academy, A Chabad institution founded in 1956 and entering its 60th year, was ranked as the second best Jewish school in the Canadian province of Quebec by the Fraser Institute.
Out of the total 461 Quebec schools ranked, Beth Rivkah came in at number 28.
Beth Rivkah Academy educates Jewish girls – regardless of their religious affiliation or economic background – in an atmosphere of Torah, while simultaneously providing an intensive fully accredited French language MELS program.
The school services every Jewish girl from 18 month to 18 years, with a double stream of most grades as well as a science and chemistry lab, a gymnasium, and a computer room.
The school's staff is updated with the latest teaching methods, as well as with the new evolving technology advancements, whiteboards in all classrooms, with 4 movable Mimio units enabling the whiteboards to become interactive boards.
Mendy Rosenfeld, Beth Rivkah's new executive director, says that Beth Rivkah maintains an extremely high standard secular education while keeping tuition rates 30% to 50% lower than comparable Jewish or private schools in Montreal, making Jewish education affordable to all families.
Beth Rivkah's goal is to reach an enrollment of 600 students in honor of its 60th year.
Beth Rivkah also launched a "Burn the Mortgage" program as is enters the next 60 years of service.