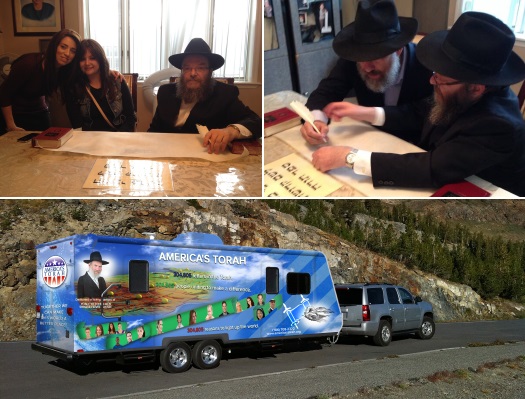 'America's Torah' to Be Written for R' Yosef Raksin
About three months ago, Rabbi Yosef Raksin of Crown Heights left his daughter's home in North Miami Beach, FL, on his way to Shul Shabbos morning. He never arrived.
He was mercilessly gunned down by two unknown assailants, who have so far eluded identification and capture by local police.
During the Shiva, Reb Yosef's son-in-law, Izzy Labkowsky, near whose home he was killed, began the writing of a Sefer Torah in his memory.
A few days later, Izzy was approached by Rabbi Marlow, the Rov of the Chabad community in NMB, who showed him a letter from a non-Jew living in Miami expressing his support for the endeavor. Attached to the letter was a check.
"At that point I realized that the whole community is inspired, and the whole community can be touched. What better way to unite the world than through the letters of the Torah," Izzy tells CrownHeights.info.
So he decided to start a Torah that will travel from Key West, FL, to New York, to San Francisco, CA, and be completed at Washington. This special Torah will be called 'America's Torah.'
At events around the country, the organizers will educate people on the principles of the Torah, and show them the way a Torah is made. They will promote Sheva Mitzvos, have kids' activities, and allow viewers to actually see the scribe writing the Torah.
The Torah, which was already started at the Shloshim, will be ready to begin its journey from Key West on December 1st.
The organizers are looking for 4 Bochurim to accompany the Sofer across the country and help make the project a success.
They are also inviting everyone to sponsor a letter in the Torah, either for themselves or for a loved one.
To take part, or to learn more, visit Americastorah.org.