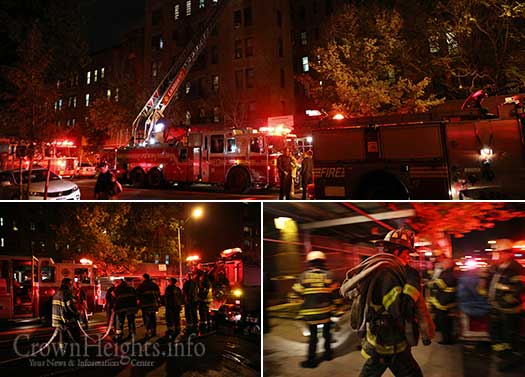 A fire broke out in the bathroom of a first floor apartment on Lefferts Avenue, forcing dozens of building residents to flee their apartments.
The blaze was first reported at around 8:40pm inside the first floor apartment of 355 Lefferts Avenue, which is off New York Avenue. The building houses 66 residential units, and many of the residents were seen standing in front of the building, some with small children.
The FDNY said that it isn't clear what caused the fire, only that something 'exploded' inside the bathroom, and that there were no reported injuries to building residents or firefighters.