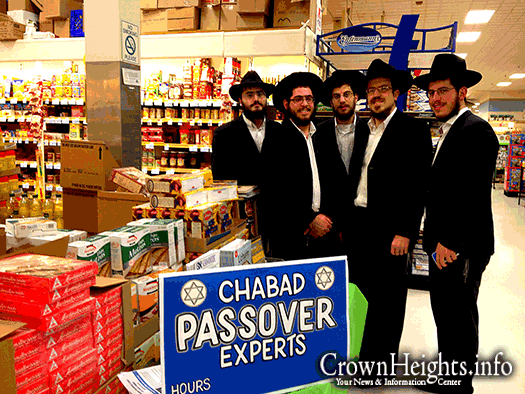 Semicha Bochurim Run Shoprite Passover Info Booth
Bochurim who are studying in the Malapan Semicha program got to exercise the knowledge they aquired at a Passover information booth at Shoprite.
Marlboro/Manalapan, NJ, Semicha Bochurim oversee the Shoprite Passover Information Booth.
The Bochurim get to use much of their knowledge they have acquired through the year to help the local Jewish community prepare for Pesach.
In preparation, their Rosh Yeahiva Rabbi Levi Schapiro gave a clear concise class on the practical application of the Pesach Laws. It was a great class than anyone preparing for pesach should listen to.
Want to hear the class? Click Here.