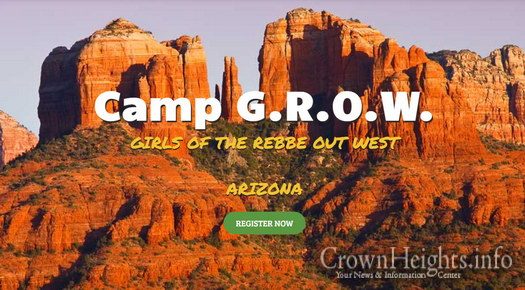 Camp Grow, the newest Lubavitch Girls overnight camp for the daughters of Shluchim and Anash, has announced their head staff for the coming summer camp session.
Ruchniyus Director- Zelda Amar
Teen Camp Head Counselor- Sarahle Zippel
Junior Camp Head Counselors- Faigy Liberow and Tzivi Rabin
Teen Camp Activity Director – Chaya Jacobson
Junior Camp Activity Director: Rivky Weiss
An amazing group of Chasidishe, fun and mature counselors are being selected, to ensure that our daughters have the most amazing camp experience this summer.
With the growing need for Chassidishe overnight camp experiences for our girls, Rabbi Mendy and Tzipi Lipskier, Shluchim of the Rebbe to Fountain Hills, AZ since 2010 decided to open camp G.R.O.W. (Girls of the Rebbe Out West), with guidance from the well known, West Coast Tzeirei Hashluchim Camp Director, Rabbi Zalmy Kudan.
This camp is geared towards the girls of Anash and Shluchim, designed and modeled after the Chasidishe camps that we all grew up with.
Girls of the Rebbe Out West promises to provide a safe, Chassidish, fun and wholesome camp experience in the picturesque setting of the White Mountains in Arizona.
To reserve a spot for your daughter, visit www.campgrow.org