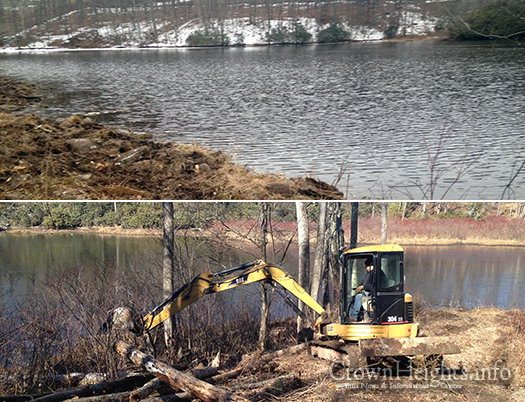 Windsor Lake, a staple at the Camp Emunah camp grounds, will reopen this summer after being closed for years following two hurricanes that caused substantial erosion damage.
Camp Emunah has announced the reopening of Windsor Lake to campers, as part of the renovations and upgrades taking place as part of Emunah's Summer 66 campaign.
"We're really excited that the lake will be reopened in time for this summer," said Rabbi Hanoch Hecht, the incoming administrator of Camp Emunah.
Windsor Lake will be open for kayaking, paddle boating, canoeing and other water sports, while swimming will continue in Emunah's Olympic-size swimming pool.
In 2011-2012, Hurricanes Irene and Sandy wreaked havoc all along the eastern seaboard and devastated large parts of New York. Among the damage was substantial erosion damage to Windsor Lakes dam, located on the grounds of Camp Emunah. After decades of hosting the water activities in Emunah, the lake was temporarily closed to campers on account of the storm damage until repairs were performed.
Camp Emunah is now entering its 66th season. The Summer 66 campaign was undertaken by the management to make a wide range of upgrades in the campgrounds and programming.
Camp Emunah was founded in 1953 by Rabbi Jacob J. ("JJ") OBM and Rebbetzin Chave Hecht ZZG, with guidance and direction from the Lubavitcher Rebbe. Emunah has welcomed many thousands of campers and has generations of alumni all over the world.
Rebbetzin Hecht is believed to be the longest standing Camp Director in American history.