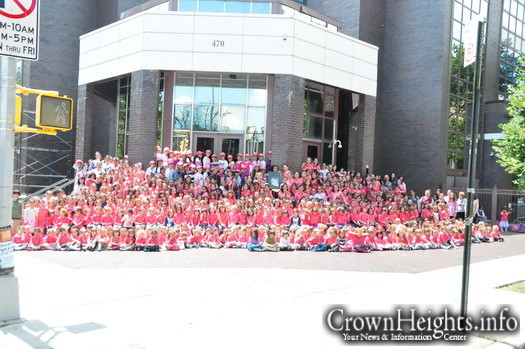 Bais Rivkah of Crown Heights is gearing up for their upcoming summer day camp, directed by Mrs. Sara Blau, and has released the names of the three talented and dedicated young women who will serve as head counselors.
This summer's head counselors will be: Sara Pewzner, Mushkie Greenwald and Leah Shapiro (nee Nash). Together with activity director Chaya Gelman and ruchnius director Chanie Itkin (nee Tenenbaum), they are preparing an incredible summer program for the campers!
Campers can look forward to baking, art, sport, clubs, as well as exciting programs and activities aimed at packing fun with a chassidishe atmosphere.
BRDC has announced that this year the Pioneer Day Camp will be a drama based camp. Campers will perform in a professional film that will be produced at the end of the summer. In addition, campers will participate in incredible clubs, overnights, Shabbatons, many spectacular trips and much more!