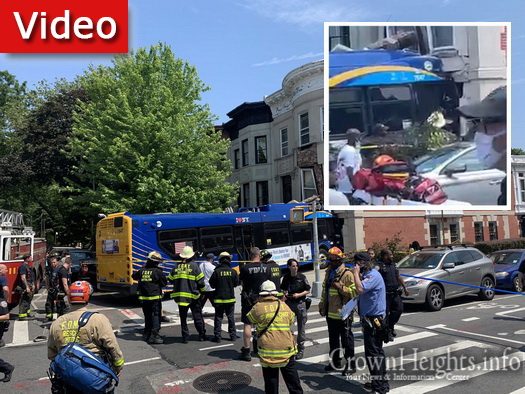 by CrownHeights.info
Taking door to door service to a whole new level.
An MTA city bus smashed nose first into the front of a home in Crown Heights Monday afternoon lightly injuring sixteen people.
According to initial reports, the MTA bus collided with a black pickup truck at the intersection of Bedford Ave and Lincoln Rd, sending the bus careening into the front of the home.
No one was trapped in the bus, but structural damage to the house created safety concerns.
Sixteen people were evacuated to nearby hospitals in light condition.