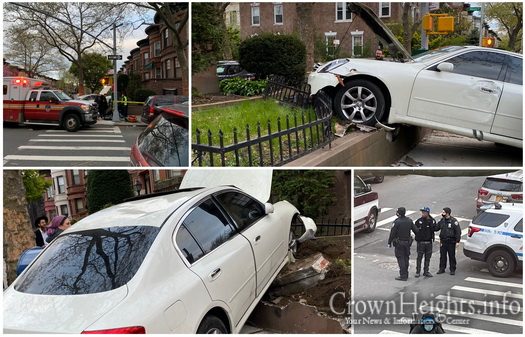 by CrownHeights.info
A car slammed into a homes retaining wall at the corner of Albany Ave and President Street Wednesday evening, severely damaging the car.
The incident occurred at approximately 6:45pm when a white Infinity sped down Albany Ave, jumped the curb and slammed nose first into the corner homes retaining wall.
The impact was so hard that the cement and brick retaining wall broke, throwing large chunks of masonry onto the sidewalk. The cars momentum forced the car's nose into the air, landing inclined onto the homes property.
Hatzalah responded to the incident, providing care to the driver of the car, who was later seen in handcuffs.
The reason for the crash and arrest is not known at this time.