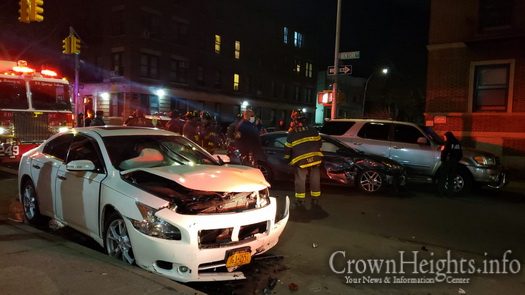 by CrownHeights.info
Two cars collided at a Crown Heights intersection late Motzei Shabbos, after one blew a red light, with the occupants of the vehicle fleeing the scene right after.
The collision took place at approximately 3:30am at the intersection of New York Ave and Union Street. A grey KIA, with two occupants, ran the red light driving down Union and T-boned a white sedan driving up New York. The collision threw the white sedan to the side of the road and flipped the grey KIA around.
Immediately following the accident, the two occupants of the KIA fled the scene in another vehicle, only to be replaced by the alleged owner if the crashed vehicle a minute later. The "owner" claimed to have no knowledge of who was actually driving the vehicle at the time.
There were no serious injuries reported in the crash.