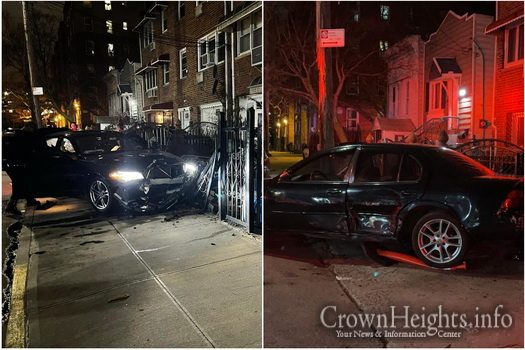 by CrownHeights.info
The driver of a black BMW wrecked her car Sunday evening after driving drunk and smashing into a Crown Heights home.
The crash occurred around 7:30pm Sunday evening while a group of drunk females sped down Fenimore Street from Albany Ave towards Troy Ave. The driver of the car lost control and collided with another vehicle. The collision sent the BMW careening into a Jewish owned home, badly damaging its front gate.
When the police arrived, the group ran into a neighboring home, according to a witness, with the police hot on their trail.
It is still unclear if the group was located or arrested, but the vehicle was taken by the police pending further investigation.