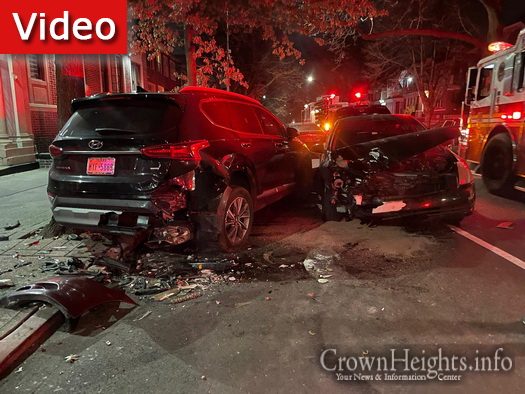 Thursday Night Car Wreck in Crown Heights
by CrownHeights.info
A car wreck Thursday night in Crown Heights left two cars totaled after a car blew a red and got clipped by another vehicle.
The late night crash took place at the intersection of Schenectady Ave and Carroll Street Thursday, after a black car blew a red light while driving down Carroll Street, and got pit maneuvered by a white vehicle travelling down Schenectady.
The black car was thrown out of control and slammed into a parked car, doing significant damage to both vehicles.
Thankfully there were no serious injuries reported, and the driver stayed on scene until the police arrived.