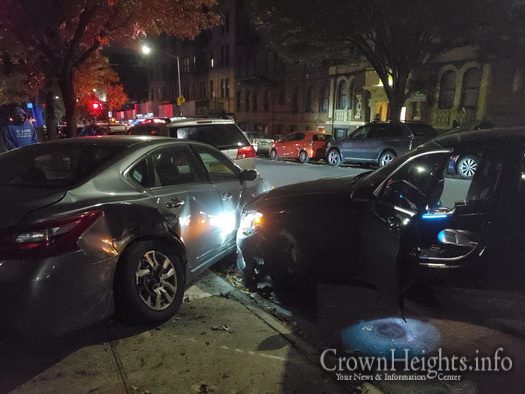 by CrownHeights.info
A brand new vehicle with just 100 miles on it was wrecked Tuesday night just minutes after it was stolen in Crown Heights.
According to a witness, the car had been driving down Sterling Street at a high rate of speed when the driver missed making the turn onto Brooklyn Ave. The stolen vehicle plowed into a car parked on Brooklyn Ave and shoved it onto the sidewalk.
The driver immediately bailed, fleeing from the wrecked car on foot just moments before the police arrived.
The incident is presently under investigation by the police.