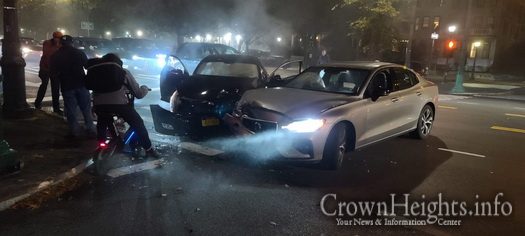 by CrownHeights.info
A three-car motor vehicle crash on Eastern Parkway became a Hit and Run after the car that caused the wreck sped off.
The crash took place on Eastern Parkway at the intersection of Troy Ave around 11:30pm Tuesday night, sending two cars into each other and blocking off two lanes the eastbound lanes.
While the misty night might have had something to do with the crash, witnesses reported that the instigator of the crash had fled the scene up Troy Ave.
Thankfully, no serious injuries were reported in the crash.