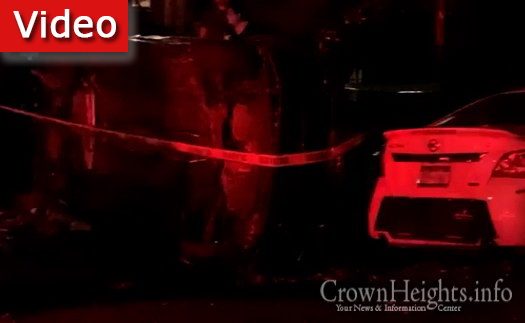 by CrownHeights.info
A multi car crash sent a vehicle onto it's side Tuesday night in Crown Height, thankfully leaving no serious injuries.
The incident took place around 9:25pm near the corner of Midwood Street and Rogers Ave.
While the details of the accident are unknown, the crash involved multiple vehicles, one of which flipped onto it's side and came to rest on the sidewalk.
Police and firefighters responded to the accident and are investigating.
Overturned Vehicle @CitizenApp

216 Midwood St Yesterday 9:25:34 PM EDT