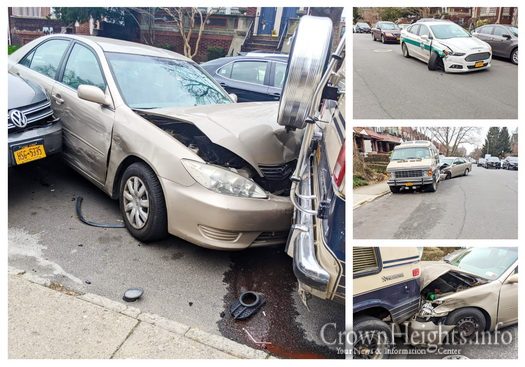 Serious Crash Involves Sanitation Car In Crown Heights
by CrownHeights.info
A serious car crash involving four vehicles on Montgomery Street in Crown Heights injured one person Tuesday morning.
A beige Toyota was pulling out of a parking space on Montgomery Street near Kingston Ave when a NYC Sanitation car collided with it, sending the Toyota into two parked cars.
The Toyota ended with a crumpled  front end, sitting nose first into a large van. The sanitation also incurred front end damage to the vehicle.
A witness told CrownHeights.info that the driver of the sanitation vehicle was lightly injured, walking onto a city ambulance to be evaluated.