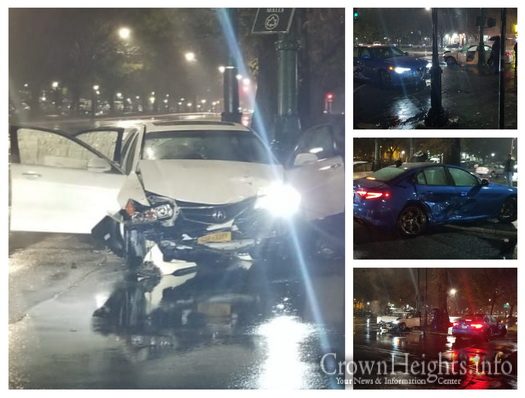 by CrownHeights.info
Around 11:00pm Monday evening, two vehicles collided at the intersection of Troy Ave and Eastern Parkway in Crown Heights.
The driver of the blue Alfa Romero claimed that he had the green light as he drove into the intersection. A white Acura driving on Eastern Parkway also attempted to cross the intersection, T-boning the blue Romero.
Both vehicles spun out on the slick and wet road ending up resting on the pedestrian Island.
No serious injuries were reported from the crash.