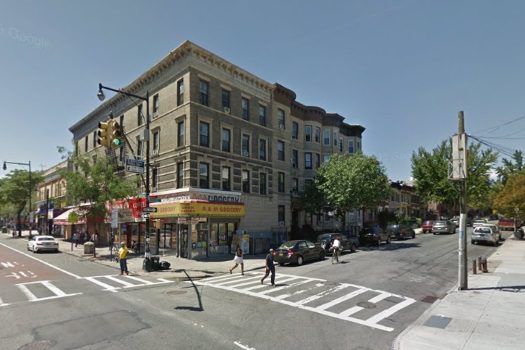 Corner of Lincoln Pl. and Nostrand Ave.
A deliveryman was struck by a hit-and-run driver on Saturday night in Crown Heights, and remains in the hospital in critical condition.
The 29-year-old deliveryman had been driving a motorized scooter when a dark-colored sedan crashed into him near the intersection of Nostrand Avenue and Lincoln Place at roughly 10:00pm.
The car's driver fled the scene.
The deliveryman was treated at the scene by paramedics, then rushed to Kings County hospital, where he remains in critical condition.
No arrests have been made in connection with the hit-and-run, and police say an investigation is ongoing.