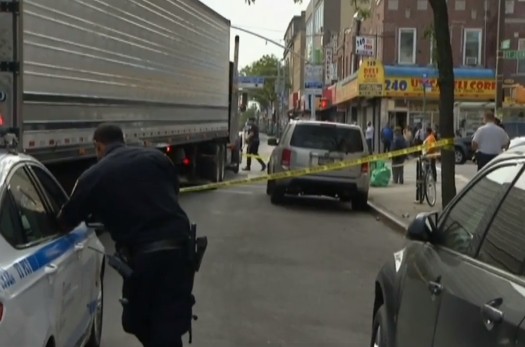 A man is in the hospital after he was run over by a tractor-trailer on Utica Avenue in Crown Heights.
The incident occurred at around 11:00am Monday morning near the intersection of Utica Avenue and St. John's Place.
Witnesses say the truck driver stayed at the scene and was cooperating with police.
The victim's identity and condition is unknown at this time.
Hatzalah was not called to the scene.