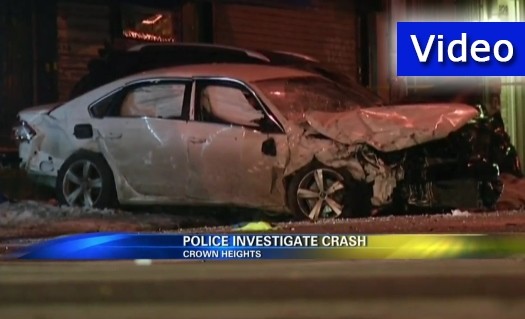 Last night, at around midnight, a car with four people inside slammed into an SUV at the intersection of Nostrand Ave. and S. Johns Place in Crown Heights.
All five people involved in the accident were taken to Kings County Hospital for treatment, with one of them in critical condition.
Police are investigating the surveillance footage from a camera near the accident scene.
Hatzolah was not summoned to the accident.