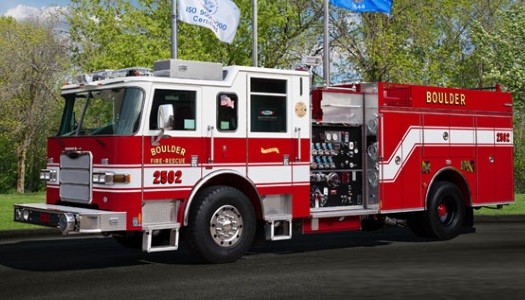 Illustration photo
The hall in which the recently founded Chabad of Colorado University held its first Shabbos meal accidentally caught on fire after the event's conclusion. B"h the building's fire suppression system put out the blaze, and no one was harmed in the incident.
From Boulder Jewish News:
There's a really good reason that CU doesn't allow lit candles in the residence halls, as Rabbi Wilhelm of the Rohr Chabad Center at CU and the residents of the Schaeffer Family Center were reminded the hard way late last Friday night.  After a very successful first Shabbat dinner of the fall semester with over 100 students in attendance in the social hall, a lone candle left burning on a table caught the table on fire.
The good news: the center's state-of-the-art fire suppression and alarm system did its job perfectly, detecting the blaze quickly and limiting the fire damage to the table in question.  All the tenants of the upper flows of the center were safely evacuated, and the fire was out before firefighters arrived minutes later.
The bad news: the sprinkler system caused significant water damage in the social hall and the sanctuary/ classrooms/ offices below it.
Click here to continue reading at Boulder Jewish News.