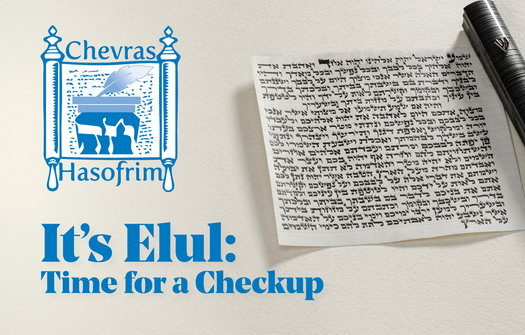 Sponsored post
Just in time for Elul, a month when it's customary to have one's Tefilin and Mezuzos Checked, Crown Heights-based Chevras Hasofrim has rolled out a cutting-edge new website, GoSofer.com, enabling consumers to make informed, personal choices as they take part in the exciting process of purchasing and servicing tashmishei kedushah for their home and family.
Chevras Hasofrim is the first in the industry to offer fully customizable product lines of mezuzos and tefillin, coupled with an online chat service, in addition to phone/email support.
Users can choose from a variety of options for everything from tefillin straps to leather quality to calligraphy style to box sizes. A crowning achievement in a highly specialized industry, at Chevras Hasofrim even the choice of tagin—"crowns"—upon the holy letters is explained to the buyer on screen and the power to build a mezuzah or pair of tefillin that resonates with your soul is given into your own hands.
Chevras HaSofrim was founded in 2013 to meet the highest standards of today's Safrus industry, with the belief that selecting tashmishei kedushah can be a highly personal decision.
Certified by the International Vaad Mishmeres STA"M, Chevras Hasofrim works with each customer to ensure that they understand your needs, and that you are happy with the services you receive, both in quality and price.