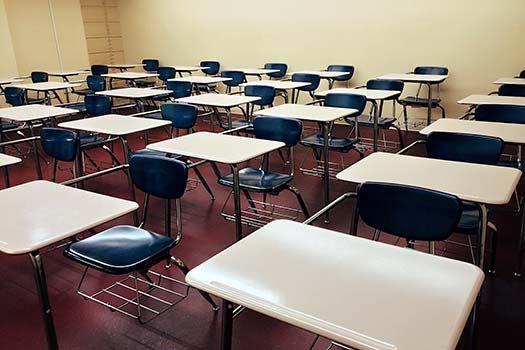 A frustrated mother laments 'our broken community', and the neighborhood schools' inability to treat its parent bodies with 'respect'. From random and sudden school calendar changes, to the schools inability to coordinate with each other.
To the Boards of our Crown Heights Educational Institutions,
I write to you as both a frustrated mother and a member of a very broken community.
You, our educational institutions, instill within us from birth the beauty of large families, the Mivtza of pru urvu.  Yet you do nothing to support us in raising them, in fact you are showing us both apathy and contempt.
It is 2018.
Surely the school boards can get together and make a community school calendar.
What has been happening since forever does not work, each school setting their own vacations, then another being so arrogant to change their entire school calendar four months into the school year and telling the other schools to get on board or else be left behind.
Do none of you have children? Do none of you have both sons and daughters and need to set the same schedules for all family members?
Boys schools start Rosh Chodesh Elul, girls schools start the Monday after Labor Day, which leaves  a two and a half week spread for some children to be at school and some to be home.
Over Chanuka, Beis Rivkah and the boys' schools had off Thursday through Monday, while Bnos Menachem Friday through Tuesday.
What do parents with daughters in both girls' schools do?
Mid-winter break in Beis Rivkah is January 19-22, while at Bnos Menachem its February 4-9.
This leaves boy's schools to decide which parent body gets to have all of their children home at the same time, and which parents have to take off two weeks of work, two weeks apart from each other, with only some children home each time.
This is not rocket science, it is basic metchlichkeit and respect for YOUR parent bodies.
Why can't you ALL sit down together in July and make a community wide school calendar where all schools close the same dates?
A little respect for your parents and your students.
A Frustrated Mother