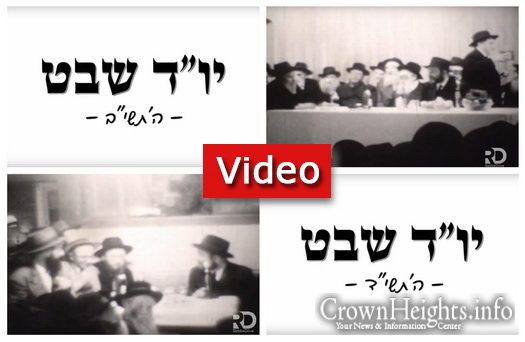 RebbeDrive has released the earliest known videos of the Rebbe after taking on the nesious. The videos are from Yud Shvat 5712 and Yud Shvat 5714, and show the Rebbe at Yud Shvat Farbrengens.
These clips had previously been released in part shortly after Gimmel Tammuz, however with the better technology available today, a more robust and better quality video is now available.
This new footage was restored from the archives of Rabbi Avrohom Gerlitzky.
Yud Shvat 5712

Yud Shvat 5714