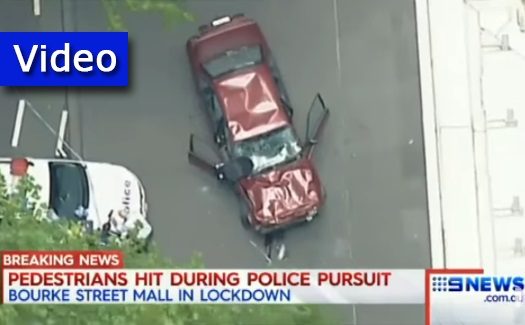 from the Australian Jewish News:
A 10-year-old Jewish girl from Beth Rivkah Ladies College in Melbourne is among four people killed in this afternoon's car ramming attack in the CBD, The AJN understands.
It is understood the girl's mother and sister are in a critical condition in hospital.
At approximately 1.30pm a car deliberately struck a number of pedestrians in the vicinity of Bourke and Queen Streets.
Police shot the 26-year-old occupant of the vehicle and he was taken into custody.
Authorities say the incident was not terror-related.
Four people have been confirmed dead with more than 20 people injured.
At this time The AJN will not be publishing the name of the Jewish victim, or her family, because the timing of the incident could result in some close family and friends not being notified until after Shabbat.