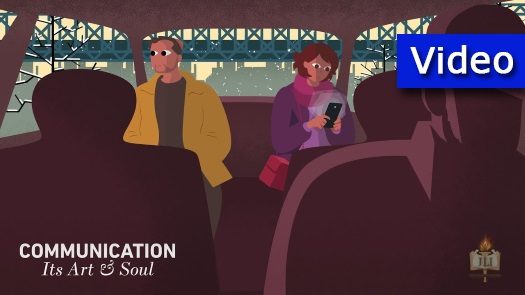 Technology has changed so much about the way we connect as human beings. When was the last time you actually laughed out loud when you responded with "LOL"?
In Jewish philosophy, communication is more than just a tool:  it is who we are.  Humans are defined as communicative beings with a communicative soul.  Aligning ourselves with this soul is our purpose in life.
While some people parade "highlight reels" of their private lives with hundreds of "friends" on Facebook, many of us struggle, in real life, to communicate effectively with husbands or wives, friends, colleagues and our children.
Communication: Its Art and Soul, a new six-session course by the Rohr Jewish Learning Institute (JLI), distills ancient Jewish wisdom and couples it with the latest developments in psychological research to find the secrets behind healthy and effective communication.