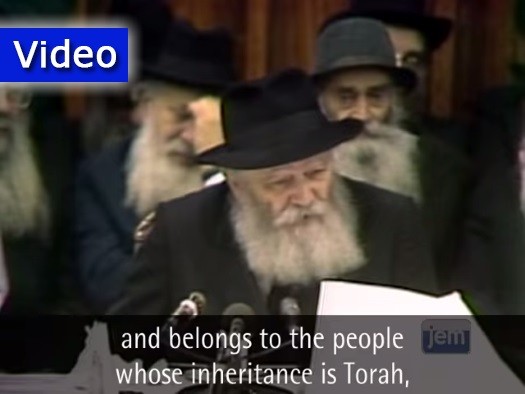 At the Exodus from Egypt the Jews experienced true unity. The experience at Sinai caused them to become one. In order to order bring this into practical reality today, in a way that even a child can appreciate, it needs to involve something tangible.
Since the Written Torah was delivered as a complete, tangible unity, with the entire five books being given at Sinai, it is the best way to bring the Jewish people together "as one man with one heart."
Therefore I am suggesting a completely new campaign: To write a Torah scroll in which children under the ages of Bar and Bat Mitzvah will own a letter.
11 Nissan, 5741 – April 15, 1981