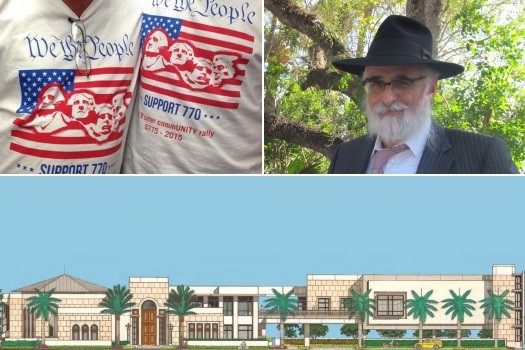 Two Boca Raton residents have filed a federal lawsuit against their city alleging it provided special treatment to the Chabad of East Boca, directed by Rabbi Ruvi New, by allowing it to build a new center on Boca Raton's barrier island.
From the Florida Sun-Sentinel:
After months of controversy and debate, a synagogue on the city's main drag won final approval in July. The $8 million, 18,000-square-foot project will exceed by 20 feet the city's maximum height of 30 feet.
Opponents have argued the Chabad of East Boca, at 770 E. Palmetto Park Road, only blocks from City Hall, would increase traffic and noise, and poorly match surrounding properties. It's been called one of the most contentious construction projects in the history of the city.
Now, residents Gerald Gagliardi and Kathleen MacDougall are alleging the city participated in secret dealings related to the project and violated citizens' First Amendment rights.
The lawsuit filed this week asks the court to stop the development of the land, which had been zoned for single-family residences. Attorneys representing the residents are Marci A. Hamilton, a full-time faculty member at Yeshiva University, who specializes in First Amendment and Constitutional Law and religion and the law, and Arthur C. Koski, who is also executive director of the Greater Boca Raton Beach and Park District.