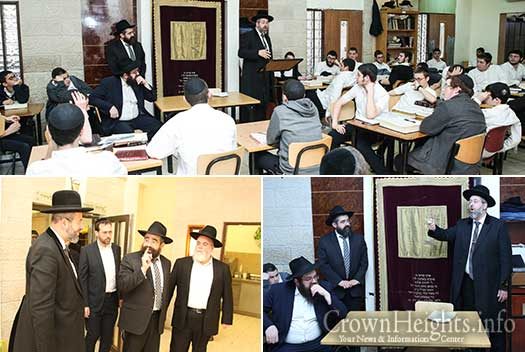 As part of his tour of institutions and yeshivos in Israel's northern region, Chief Rabbi of Israel Rabbi Dovid Lau visited Beis Menachem Mendel – Yeshiva Tzeirei Hashluchim in Tzfat, and spoke to the students.
He was greeted by Rabbi Chaim Kaplan, the director of the moisad and by the Rabbi Shenur Zalman Kaplan, the Rosh Yeshiva.
Rabbi Lau met and spoke with a number of the students, many of whose parents serve as Shluchim around the world, and whom he met during his travels.
Rabbi Lau gave a Shiur and quizzed the students on their knowledge, he came away extremely impressed from the sharp and quick answers.