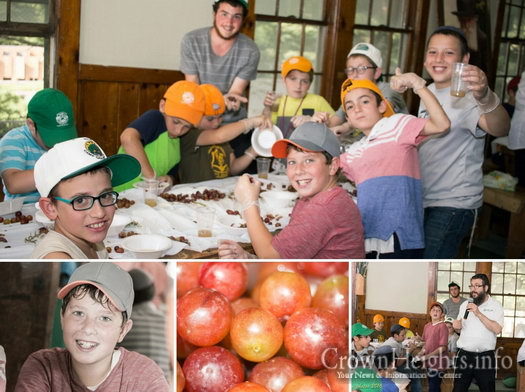 In lieu of swimming due to the Nine Days, the campers of Gan Yisroel-NY were surprised yet again with another exciting activity: winemaking.
The workshop was led by award-winning winemaker Aron Rosenberg of Ben Ish Winery.
The campers were taught some of the Halachos of winemaking, as well as the techniques that are needed to produce delicious-tasting wine.
Photos by N&M